I've had a couple of procedures done at 3D Medical Aesthetics, and I couldn't be more happy with the treatment and the results. Nicole and the staff are a pleasure to work with, very professional, knowledgeable and compassionate. The facilities are fresh and modern and the technology is cutting edge. I must admit, I was sceptical that Coolsculpting would actually work, but I'm so glad I tried it anyway. Nicole is very thorough and competent, not to mention gentle and patient. She addressed all my concerns and walked me through it the entire time. The results are amazing: trouble areas that have bothered me for years, gone! I could not believe how visible the change was, and all this with little to no discomfort, and with absolutely no help from me in terms of dieting and exercising. I cannot say enough good words for this clinic and the treatments they offer!
I was so surprised at my wife's results, that I booked an appointment. I did the consult but wanted to think about it for the day. I called the next morning to book an appointment. I was in that same day. They did some filler on my cheek area and minor Botox . I can't believe how good it looks. I can honestly say I wish I did this sooner. I'm just thrilled that they completely eliminated a problem on my face in 20 minutes. I thought this was supposed to be more like plastic surgery but nothing like that. You would be surprised at the flaws they can fix. Don't rule anything out just go for the consult and see what happens.
I had laser hair removal and Three - for - me treatment with Nicole who is extremely friendly, gentle and professional. She takes her time to explain everything and makes you feel so comfortable and relaxed. The scheduling was really easy with virtually no wait time upon arrival and everybody from the office is very proffesional. I love the result and highly recommend this office.
Great service, convenient, very flexible. I am happy with the results I see on myself. I highly recommend this place to everyone! I'm now a regular and will be back for more services. This is a wonderful place. Love this place!
I had IPL for dark spots and I am very happy with the results. Beautiful and neat clinic. No wait time. Nicole was very informative about procedure and expected outcome. She is competent, thorough, and so sweet. I'll definitely be back!
The level of professionalism, product/service education, and client care at 3D is unparalleled! Nicole has been so informative and wonderful to work with, and their whole team makes you feel at home. I would highly recommend.
Great service and the staff was very friendly and knowledgeable. They made you feel super comfortable, and always answered any questions or concerns I had. Definitely would recommend!!
Nichole was very professional and very knowledgeable. I think she did a fabulous job!
Very professional and made the experience delightful. She is experienced, informative and I would recommend her to anyone looking to rejuvenate the skin.
Exceptionally customized care, trustworthy professionals, knowledgeable staff, immaculate facilities.
Great quality service run by super friendly staff. It is so nice to have the option to visit the clinic on a Saturday morning.
At 3D Medical Aesthetics, clients can select from a wide variety of state-of-the-art treatments for anti-aging, skin-smoothing, and beauty-enhancing benefits. The welcoming medical aesthetics med spa in the heart of the scenic Marina Bay in Quincy, Massachusetts, strives to meet every aesthetic need. Clients of 3D Medical Aesthetics often commend the team's dedication to offering highly effective customized treatment plans, while providing empathetic and honest care. The medically trained and experienced clinicians are known for being warm, welcoming and dedication in developing long term relationship with their clients. Clients feel comfortable and safe, as treatments are performed under strict medical and aesthetic protocols, with doctors on site, and 24/7 access to their clinician is available. 3D Medical Aesthetics has free parking and is only a short drive south of Boston. A shuttle service is available to and from the North Quincy T station, giving clients convenient access to the skin care clinic.
The 3D Medical Aesthetics Promise
We offer a comprehensive list of services for various skin and body needs. All customized treatment plans crafted by our medical providers, prioritise clients' health and safety.
Treatments are performed by highly trained medical professionals. All services are carried based on strict medical protocols and the latest advances in aesthetic knowledge, treatments, and technology.
The team strives to make the latest aesthetic technology available to help our clients achieve their optimal aesthetic and beauty goals.
PERSONAL ATTENTION & TREATMENT
Exceptional care and personalized treatment plans make our clients feel comfortable and heard, partners in the process.
Minimally invasive aesthetics solutions to keep your friends wondering what looks different about you. Let your beauty be revealed in the most natural way.
These 'lunchtime' non-surgical procedures can reduce wrinkles, scarring, sagging skin and improve the health of you skin, so that you can look refreshed and more youthful.
Our expert clinicians use the latest aesthetics technology and solutions to help with various body concerns without the need for anesthesia, downtime, or significant discomfort.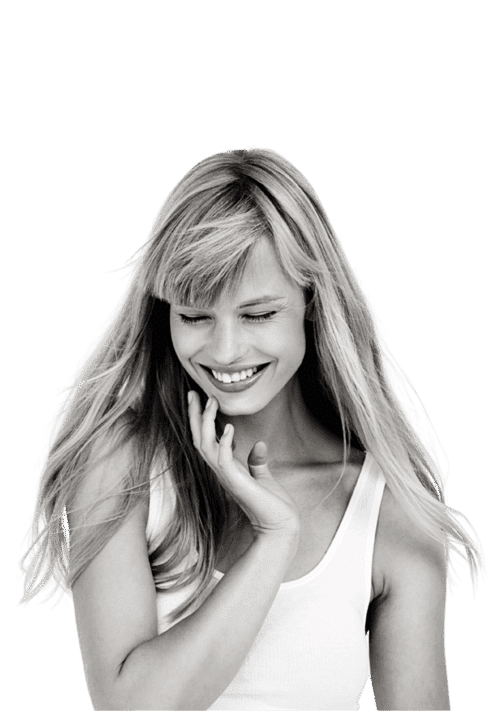 One of the most in-demand services is skin revitalization with the revolutionary Cynosure® Icon™ laser and intense pulsed light (IPL) system. The groundbreaking technology behind the Icon system can permanently remove unwanted body hair, smooth out lines and wrinkles, decrease the appearance of stretch marks, minimize the visibility of veins, and so much more.
Another amazing technology available at the clinic is CoolSculpting ®, the world's #1 non-invasive fat-reduction procedure. It's an innovative way to contour your body by freezing unwanted fat away with no surgery or little to no downtime. CoolSculpting can reduce stubborn fat under the chin, under the jawline areas, thigh, abdomen and flank, along with bra fat, back fat, underneath the buttocks (also known as banana roll) and upper arm.
Discover our specials and promotions here!
Find an ideal match in las vegas with personal classifieds Looking for love in las vegas? you're in luck! with personal classified adverts, there is
Read More »
Nowadays, online dating platforms are extremely widespread, which is for reasons. Talking about systems for homosexual and bisexual males, this type of online dating sites
Read More »
Exploring the many benefits of dating mature women who understand what they're looking for Mature women are often more discerning in terms of dating, and
Read More »